Trusted in Security
Since 2002
Nexum® is a cybersecurity and networking company that builds and defends global networks, empowering organizations to conduct mission-critical business securely and efficiently. We take a holistic, value-based approach to cybersecurity and networking that includes best-of-breed products, professional services, certified training courses, manufacturer-authorized support, and monitored and managed services.
Founded in Chicago in 2002 and headquartered in Hammond, Indiana, we are a VA-verified Service-Disabled Veteran-Owned Small Business (SDVOSB). Most importantly, we approach the business of cybersecurity with one simple statement: 
Do what's right for the customer and success will follow.
Nexum helps you mitigate risk, protect your data, increase business continuity, and meet your unique business objectives by detecting and preventing network threats, intrusions, and disruptions. In other words, we equip you with the information, tools, training, and resources you need to effectively manage IT risk.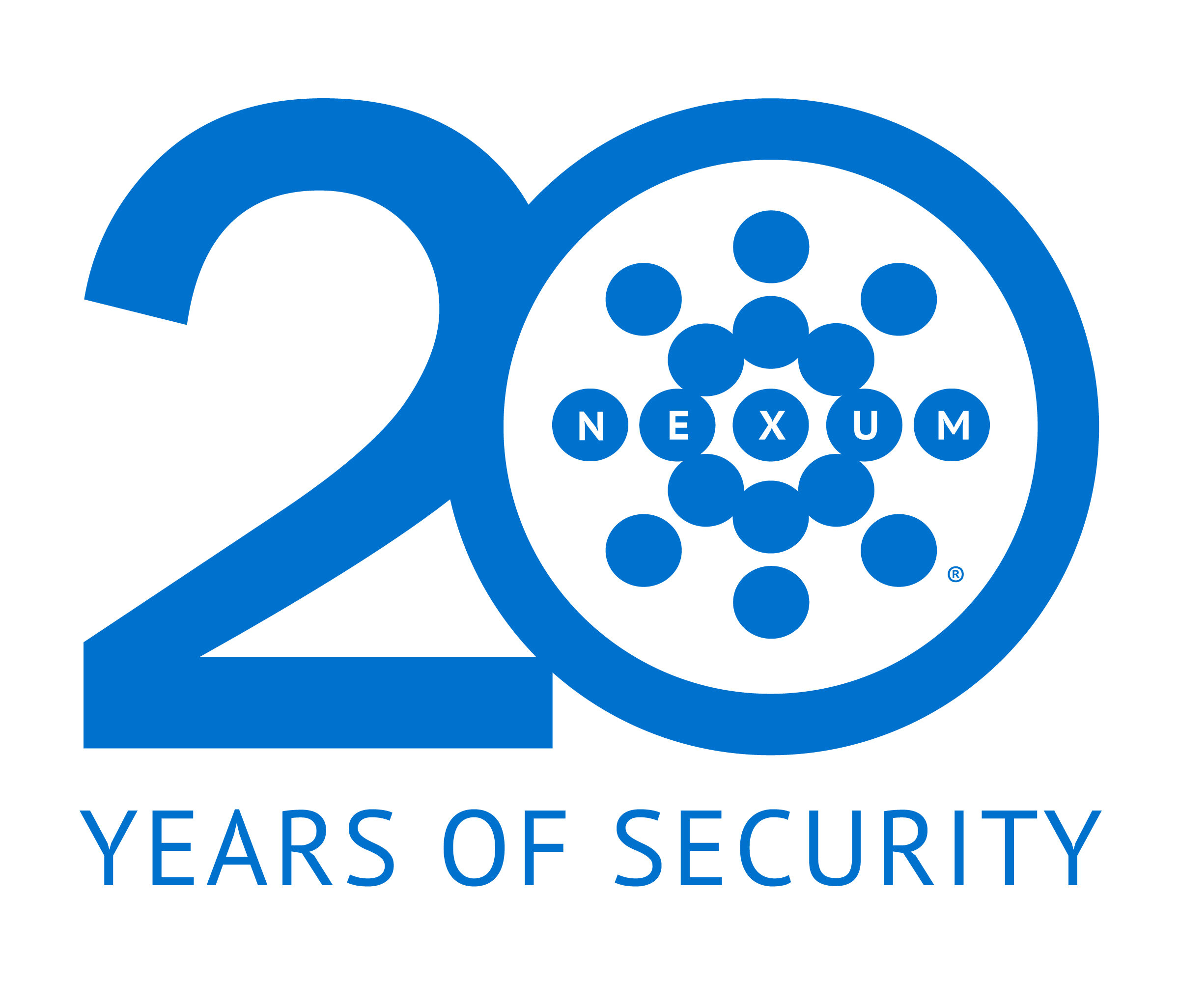 20 Years
Founded in April of 2002, we are proud to celebrate our 20th anniversary. This post includes quotes from Founder and CEO of Nexum and a Back in 2002 infographic.
Read More »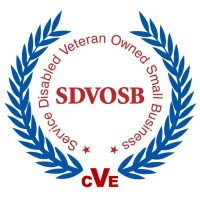 ENTERPRISE & NETWORK SECURITY
Cybersecurity That Supports Your Needs
We are a SOC 2 Type 2-compliant Managed Security Service Provider (MSSP) with a range of services to help you defend your network efficiently and effectively. Most importantly, Nexum's manufacturer-authorized technical support team is available 24/7 via telephone, email, and our web-based portal.
In other words, at Nexum, We Mean Security®.
We're hiring! And looking for the best of the best in cybersecurity to join our team.
View all Career Opportunities.
Also, connect with us on LinkedIn.
Attention Geeks: Network security company Nexum, Inc. seeks a Systems Engineer to join our team. Nexum is a thriving company with an engineering-centric culture and
Read More »
Provides expert-level advice, support, and guidance to Nexum Managed and Monitored services customers. Provides third-tier support to Nexum Authorized Service Center Support customers in the
Read More »
Nexum, Inc. a leader in cybersecurity and IT networking, is growing! We are currently looking for dedicated, passionate, and experienced Account Executives for our fastest-growing
Read More »
At Nexum® we approach the business of cybersecurity with one simple statement: Do what's right for the customer and success will follow.
Check Out Nexum Resources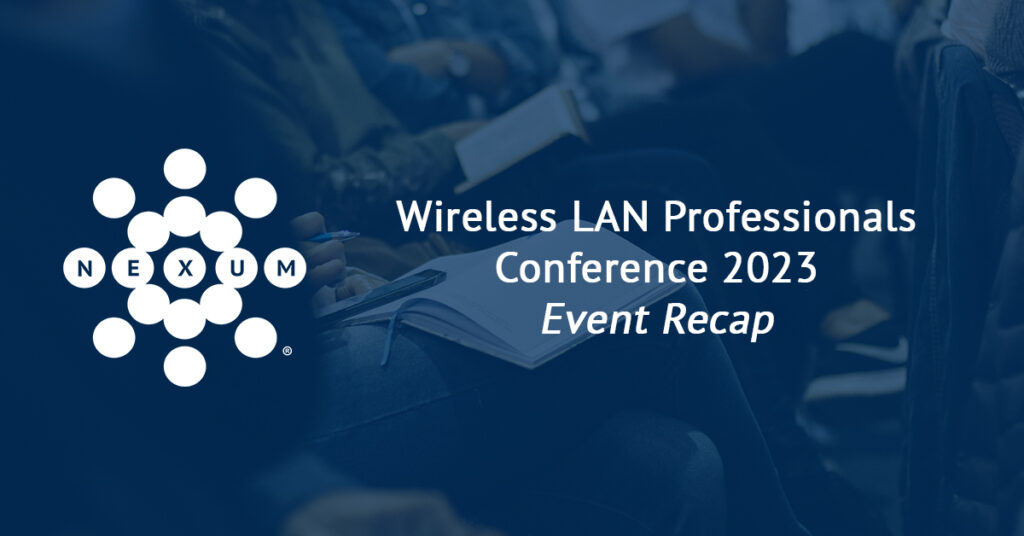 Nexum Resources
Nexum attended this year's Wireless LAN Professionals Conference (WLPC) in Phoenix, AZ. Check out the recap!
Read More »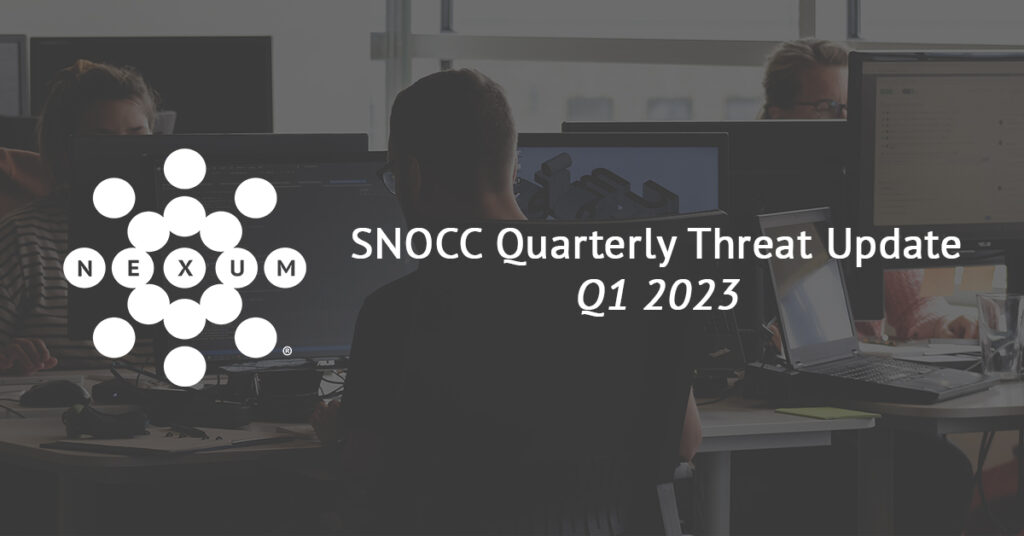 Nexum Resources
Each quarter, the managed security team at Nexum shares insights from our first*defense SNOCCs. In this post, macro trends include vulnerabilities in Exchange, socially engineered phishing, IoT, Edge and infrastructure devices, and geo-blocking.
Read More »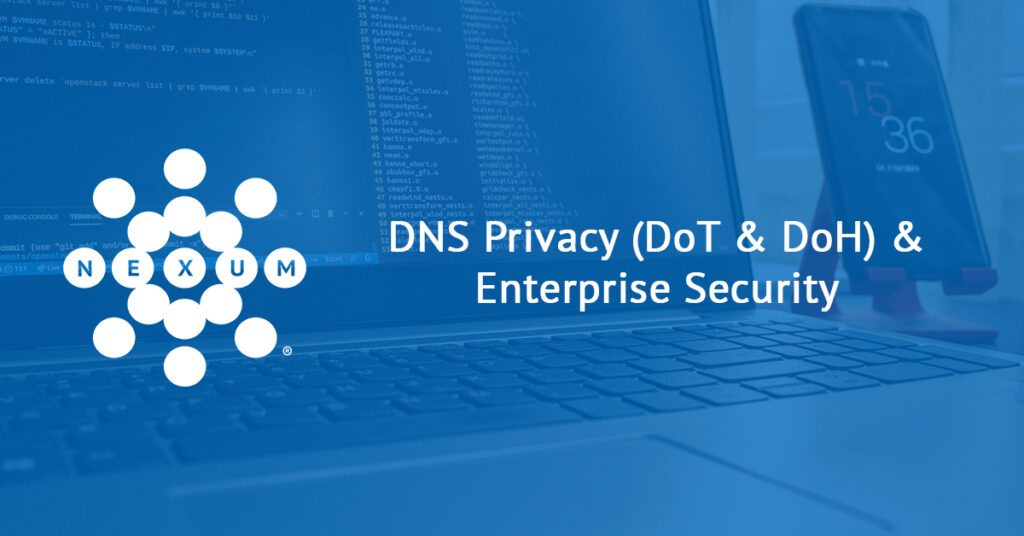 Nexum Resources
DNS privacy and security are two considerations with competing goals. DoT and DoH undermine enterprise security for the benefit of privacy. ECS erodes privacy for distributed cloud-based resources. Let's look at how these standards work and your options in defense or offense.
Read More »