The year 2022 marks a massive milestone for Nexum. Founded in April 2002, we are proud to celebrate our 20th anniversary.
"I started Nexum 20 years ago with two employees and the bold idea to do what's right for the customer and let success follow," says David J. Lesser, Founder and CEO of Nexum. "That remains our vision to this day. Nexum has grown to nearly 100 employees and made a name for itself in the industry. We pride ourselves in hiring extremely qualified and knowledgeable people, providing top-notch service, and being vendor-agnostic so we can deliver the best solutions for our customers. I am proud of Nexum, our employees, and what we have accomplished in these 20 years."
Thank you to all of our customers, partners, and team members! Enjoy the infographic below as we walk down memory lane to our founding year of 2002 and look at how far we've come in 2022.
Learn more About Us.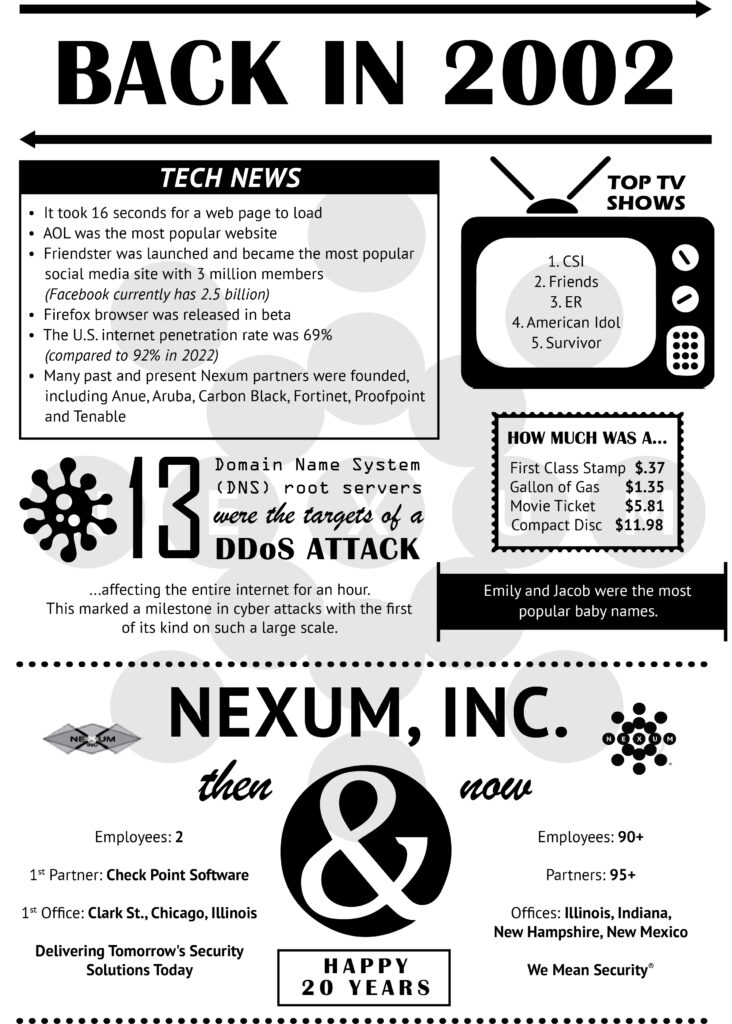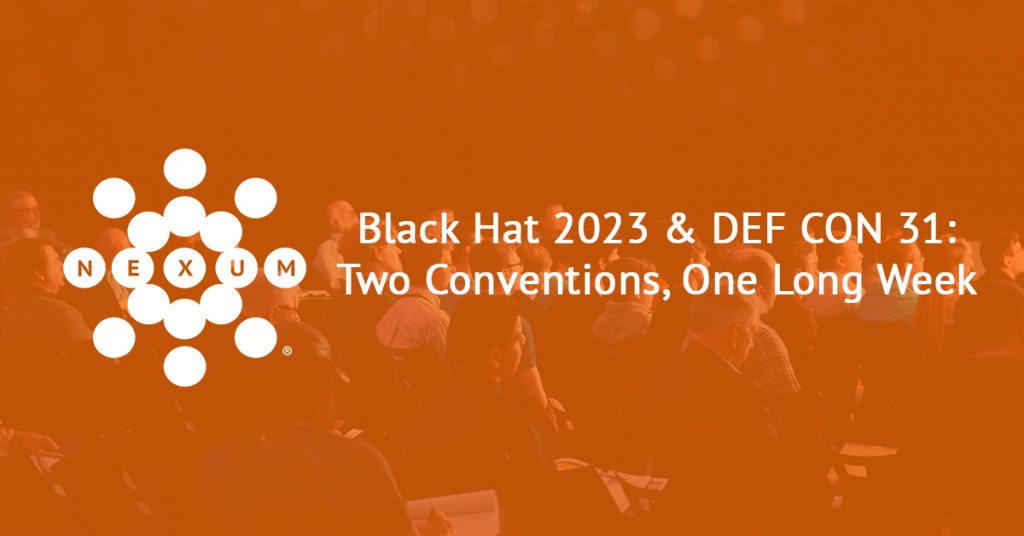 Nexum Resources
The Nexum team attended Black Hat 2023 and DEF CON 31 conferences in Las Vegas. Check out this post about their experiences and some guidance on the differences between the two events.
Read More »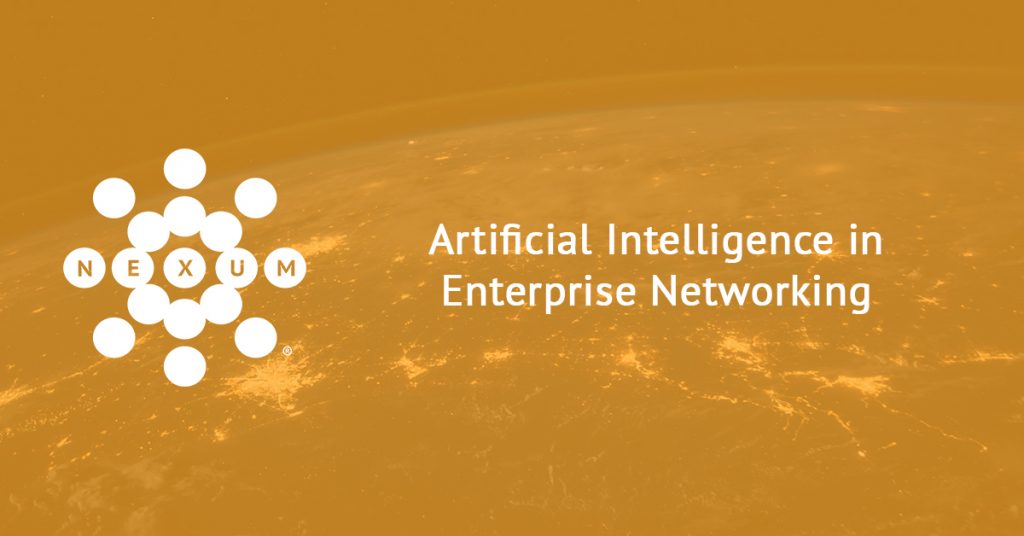 Juniper
What is the difference between AI and ML? How do you know if an AI system is correct and helpful? Check out this free guide.
Read More »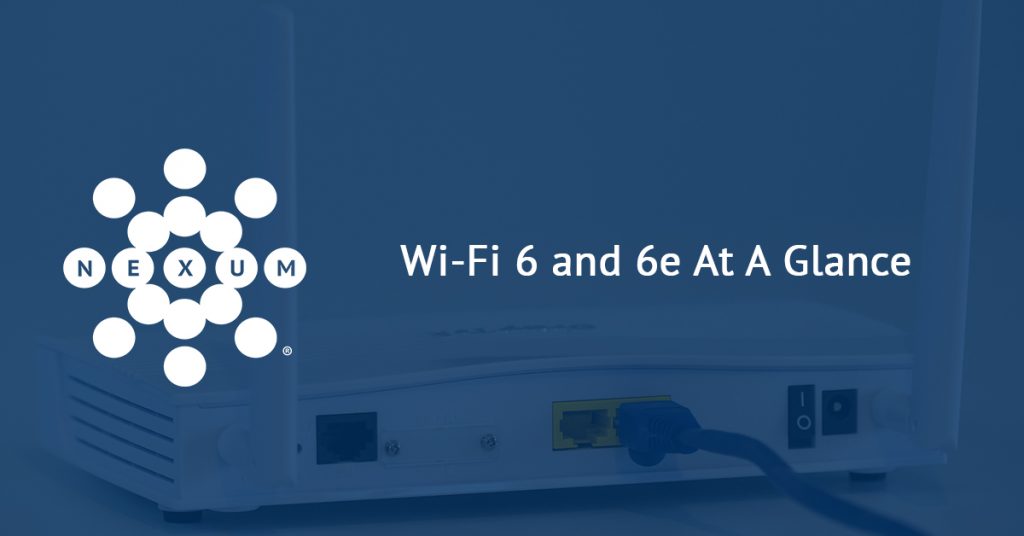 Juniper
A free guide highlighting some of the improvements of Wi-Fi 6 over the "last" major version of Wi-Fi: Wi-Fi 5 or 802.11ac, and what Wi-Fi 6E brings to Wi-Fi 6.
Read More »