Please fill out the form below and an expert at Nexum will be in touch with you soon.
Check Out More from Nexum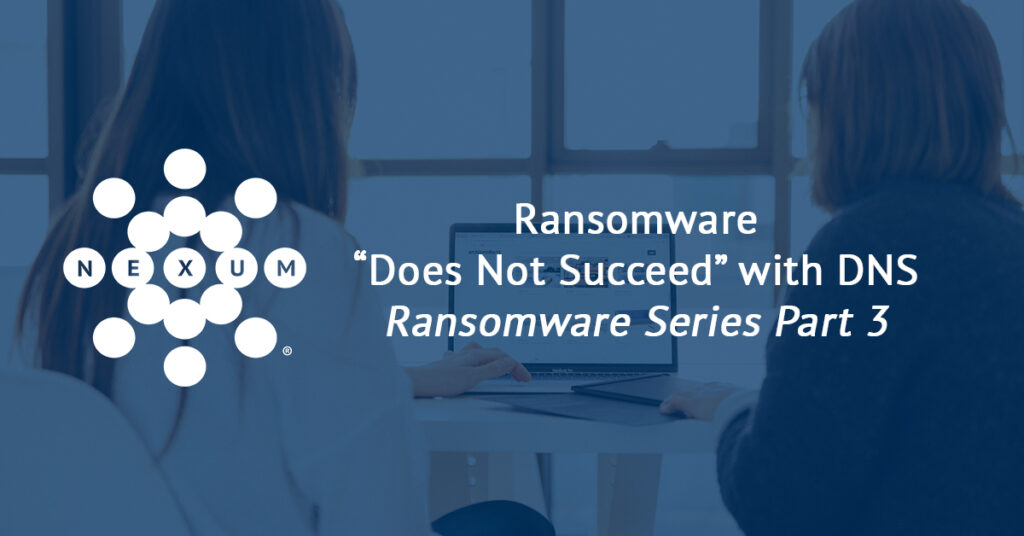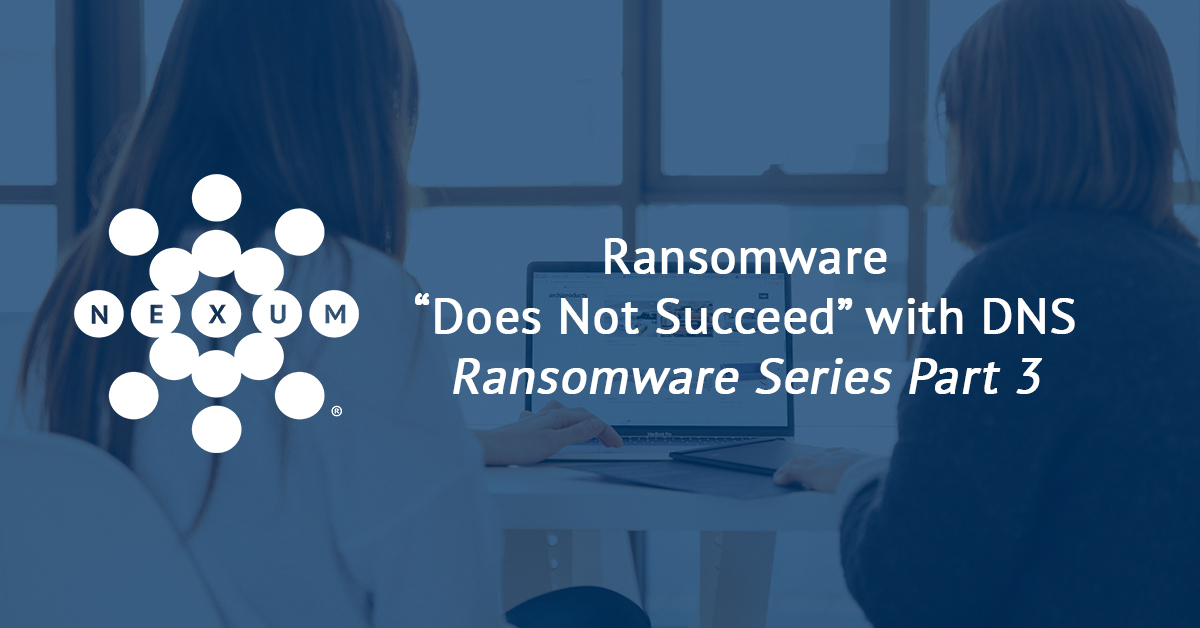 Nexum Resources
Part 3 of our Ransomware Series focuses on a vital Internet technology that is an entry point for ransomware and malware propagation: Domain Name System (DNS).
Read More »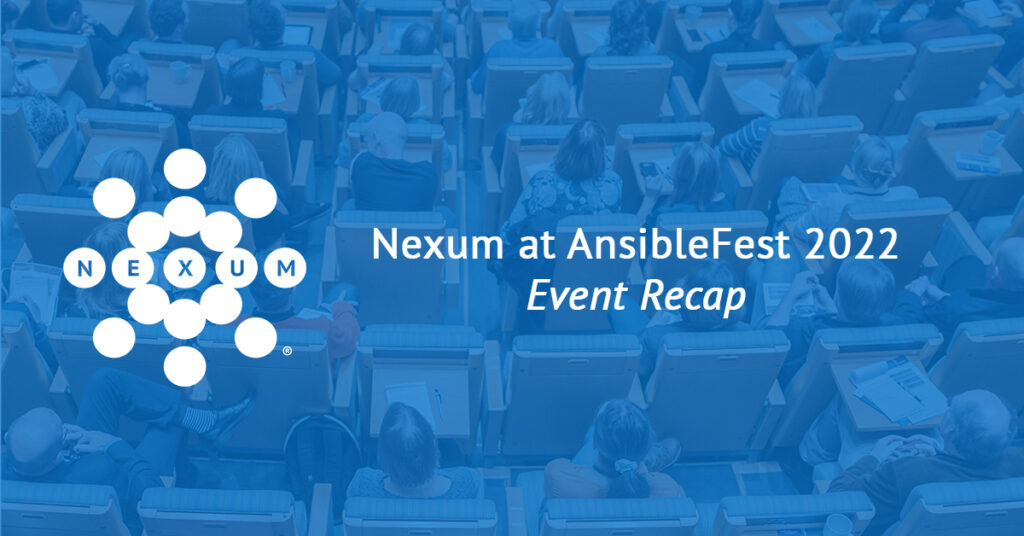 Nexum Resources
Check out this event recap from the Nexum team who attended AnsibleFest. This post includes our takeaways and other event information.
Read More »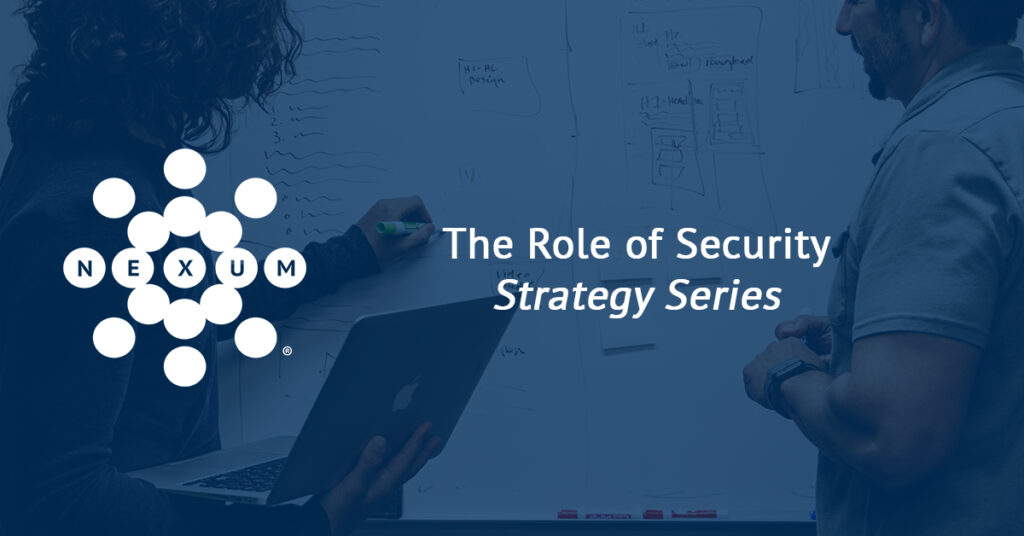 Nexum Resources
Nexum's VP of Strategy, Ron Temske, considers the function of security and how it has evolved. And how security should be incorporated into strategic plans.
Read More »