Juniper Networks challenges the inherent complexity that comes with networking in the multicloud era. We do this with products, solutions and services that transform the way people connect, work and live. We simplify the process of transitioning to a secure and automated multicloud environment to enable secure, AI-driven networks that connect the world.
The network plays a central role in addressing the critical challenges we face as a global community. Consider the healthcare industry, where the network is the foundation for new models of mobile affordable care for underserved communities. Or the energy sector, where the network is helping to accelerate distribution of clean, renewable sources of energy. In education, the network continues to expand access to quality teaching resources, so that people of every socioeconomic background have a chance to educate themselves and participate in the global economy. At its core, the network has become a platform—one that transforms how we interact with our government institutions, conduct business on a daily basis, and connect with our family and friends.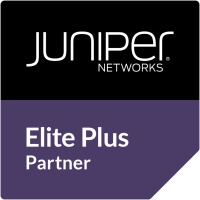 More About Nexum and Juniper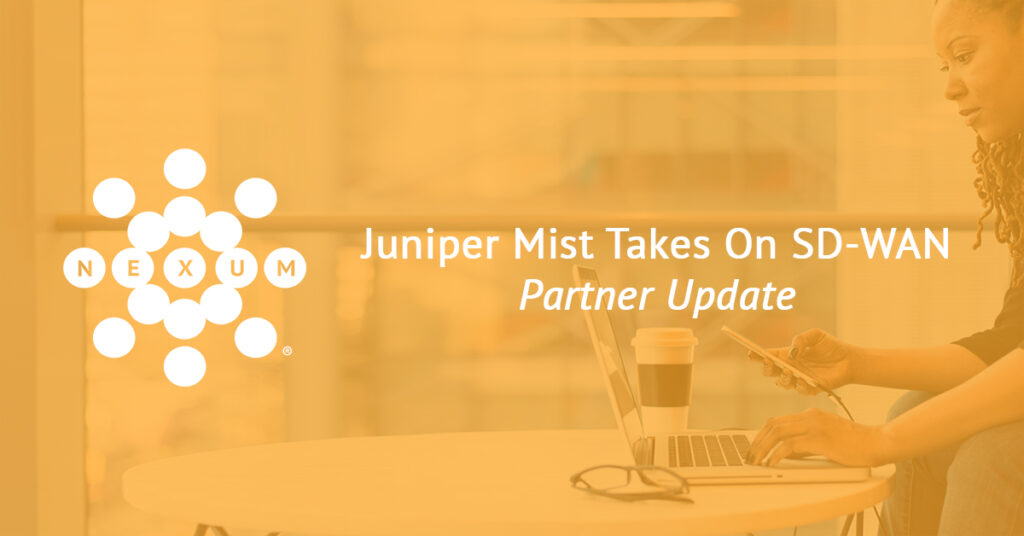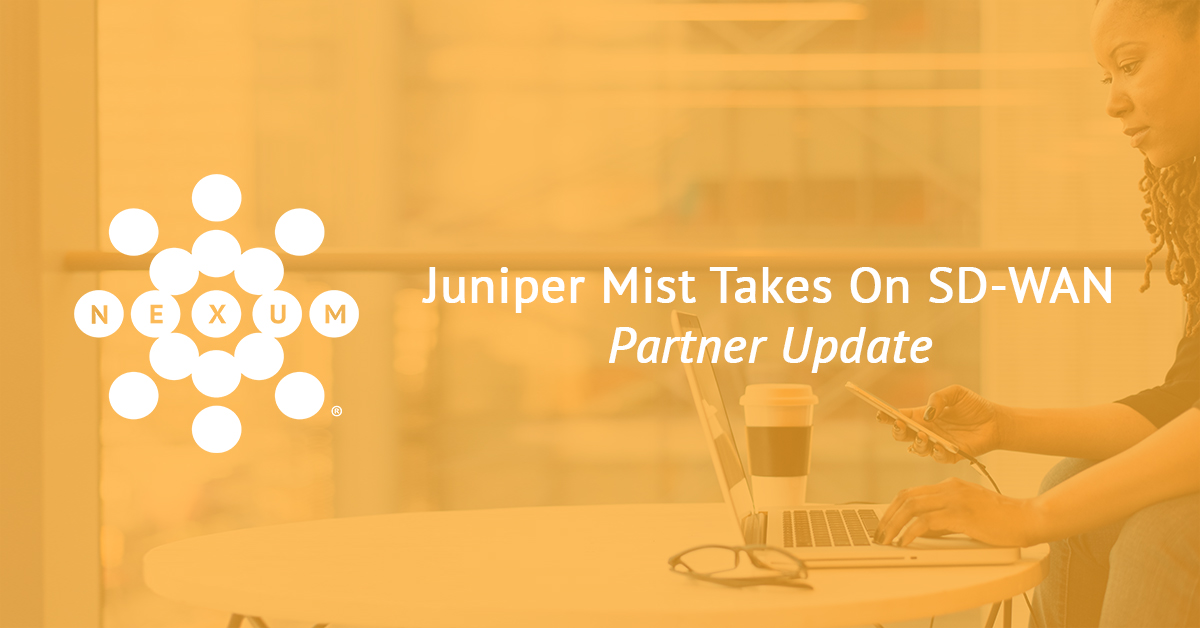 Juniper
Nexum, Inc.'s technology partner Juniper recently announced it was adding support for the SSR (Session Smart Routing) product line to its Mist portal. But beyond including another part of the Juniper family in the portal, why is this a big deal? And how does this help clients who may just be getting started with their Mist journey? How does this help clients run their network more easily in the long run?
Read More »