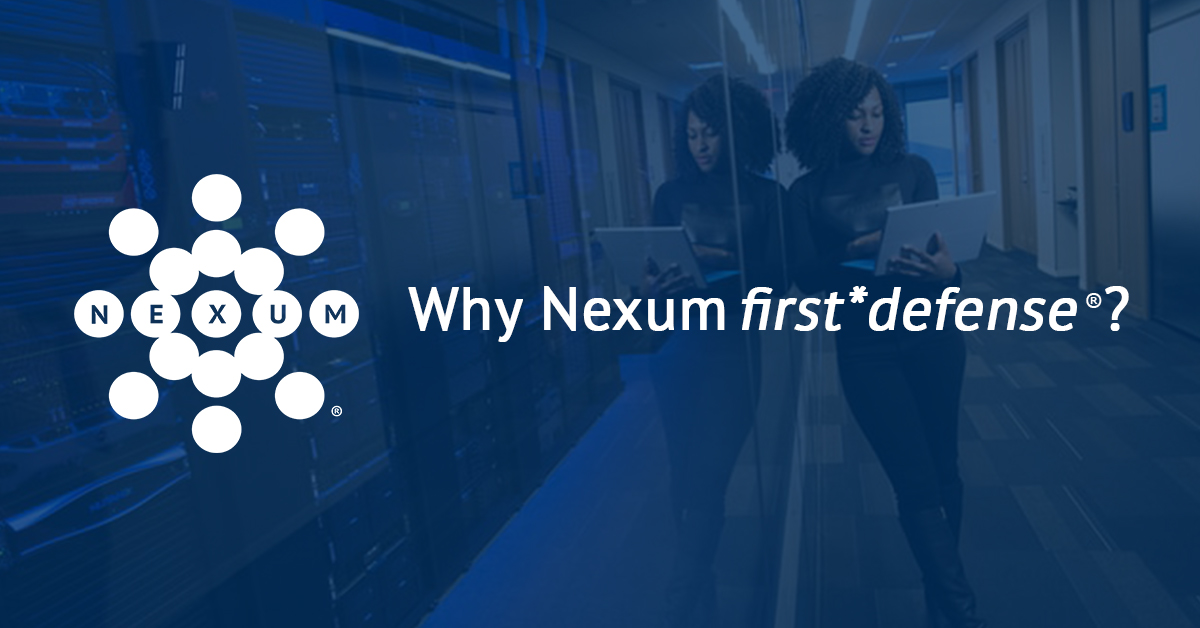 Why Nexum first*defense®?
Optimize your resources, defend your investments, and take back your network with Nexum first*defense, our suite of managed and monitored services.
We know it's a constant struggle to find the necessary resources to run your network security operations effectively. Nexum can augment your team's operations by monitoring for attacks, investigating potential breaches, proactively blocking bad actors, and keeping essential security components up to date – just to name a few of the services Nexum can provide.
Nexum combines highly experienced engineers with our extensive knowledge of best-of-breed technology, delivering a vendor-agnostic, holistic approach to securing and managing your networks. The Nexum Security & Network Operations Command Center (SNOCC) combines the functions and expertise of a SOC and a NOC for seamless management of technology and infrastructure.
Security Monitoring
first*defense provides integration automation for your systems, whether you have your own SIEM.
Threat Intelligence
first*defense compiles and generates threat data, using it to identify malicious activity and proactively prevent harm to your organization.
Speed
You will be notified of important events within minutes, and emergency changes are processed promptly –no more waiting hours or days for critical notifications and changes.
Flexibility & Transparency
We customize procedures specific to your organization, and provide transparent access to workflow notes, even for false-positives and non-critical events.
Staff
Our personnel receive regular and extensive technical training, become familiar with each customer account, and value their customer relationships.
Nexum MSSP Services
As the Managed Security Services Provider built on the principle of "do what's right for the customer and success will follow," Nexum operates transparently as a logical extension of your team, helping you to manage and monitor your network and security 24x7x365. We handle the nuts and bolts, allowing you to focus on the strategic aspects of your security program.
Manufacturer Authorized Support
We provide all the services of the manufacturer –without the hassle
24x7x365 support via our 3 US-based operations centers
Extensively trained and experienced technical personnel provide prompt, direct phone and email support
Break/fix troubleshooting
Monitored Security Services
Proactive device health/performance monitoring, alerting, and reporting
Regular cadence meetings with an assigned Network Security Engineer
Monitoring of security and network activity through your SIEM or ours
24x7x365 availability with our extensively trained and experienced technical personnel
Night Vision™ – Night/Weekend Monitoring
All the benefits of first*defense Monitored services in the "off hours"
16×5 night and 24×2 weekend coverage only
Perfect for augmenting existing in-house security teams
Managed Security Services
All the benefits of first*defense Monitored services
Day-to-day configuration changes, change control, and backups
Device tuning for optimal security and performance
Real-time blocking of bad actors and proactive application of threat intelligence
Managed Vulnerability Scanning
Quarterly, semi-annual, annual, or on-demand
Generalized or application/resource-focused
Human-reviewed and annotated reports –not just scheduled automated
Managed Multi-Factor Authentication
Hassle-free, high availability multi-factor authentication
Management of third-party authenticators
Replacements, provisioning, and user-assignment included
Online authenticators, soft tokens, and traditional hard tokens available
Learn more about Our Services and Contact Us.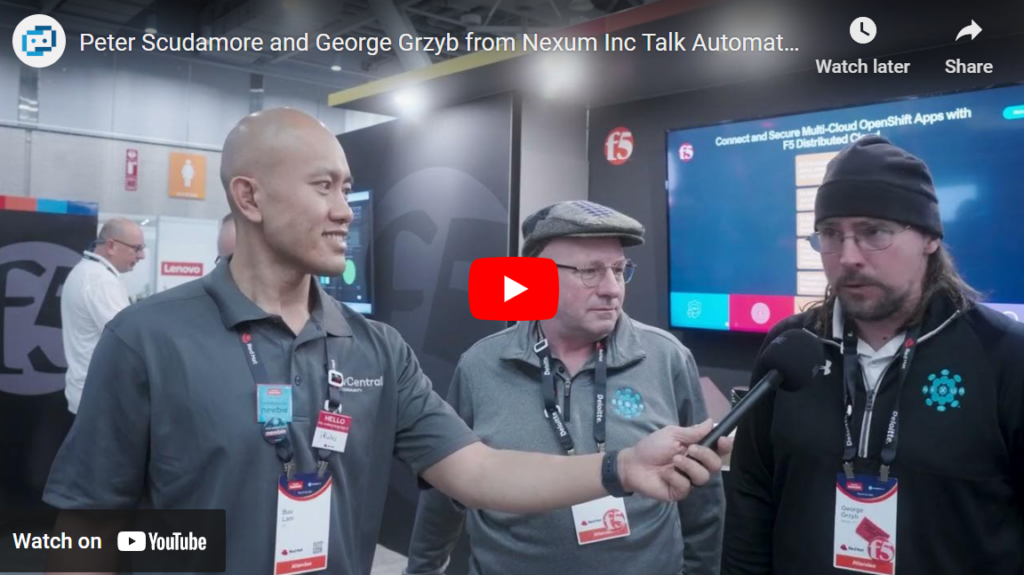 Nexum Resources
Nexum's Peter Scudamore and George Grzyb talk about workshops introducing automation to network engineers and other tools that will help mitigate some of those after-hours calls at Red Hat Summit.
Read More »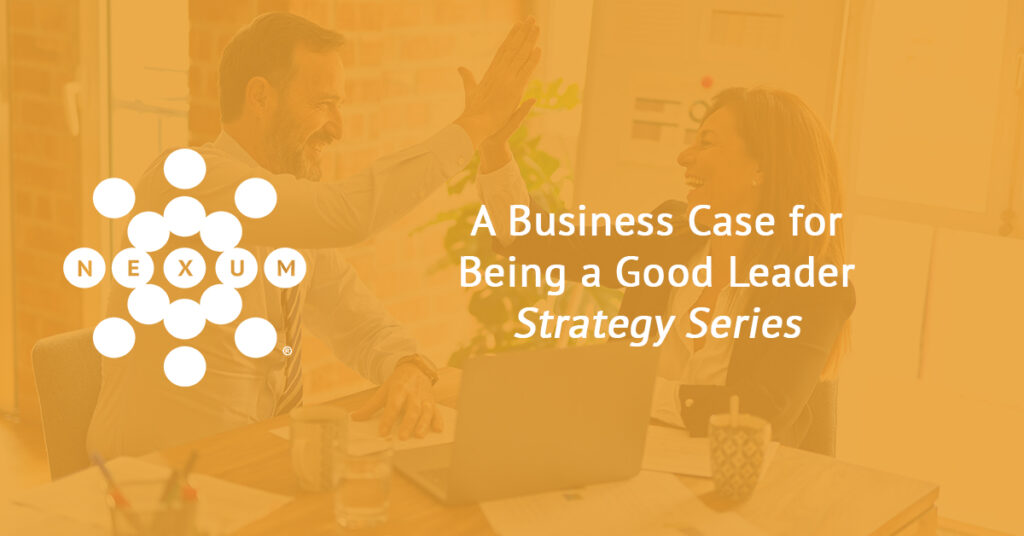 Nexum Resources
Cybersecurity professionals are facing high rates of burnout. Many feel overworked and undervalued. In this Strategy Series post, Ron Temske makes the case for being a good leader.
Read More »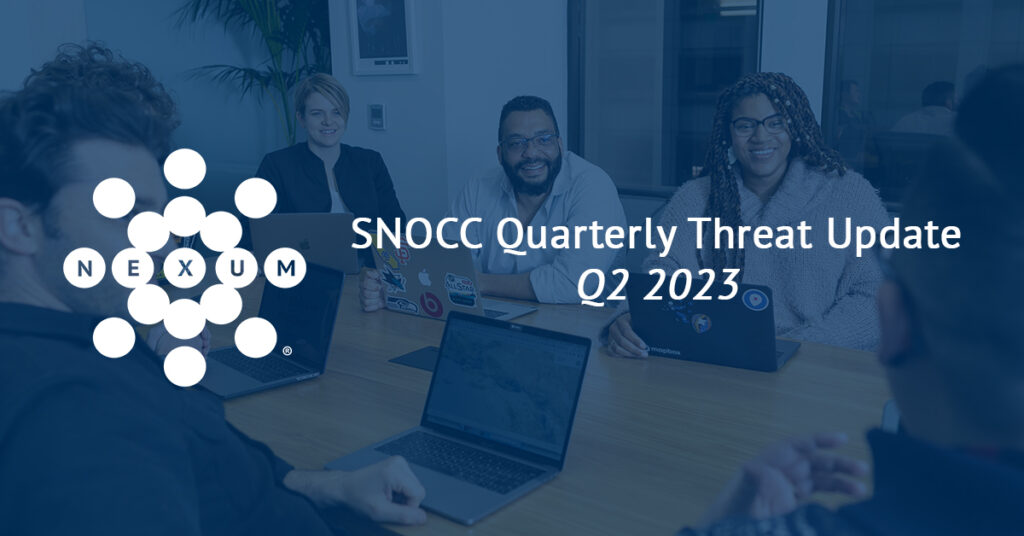 Nexum Resources
Each quarter, the managed security team at Nexum shares insights from our first*defense SNOCCs. In this post, we discuss detection challenges and the importance of context.
Read More »